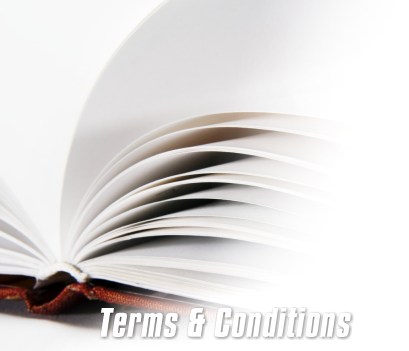 Dent Magic Tools Terms and Conditions
Privacy Statement
Dent Magic Tools will not sell, rent or loan any identifiable information about our customers. Your information will be treated with the respect of your privacy and security, and will not be used in any way other than to which you have consented.
Store Policy
Payment : We accept all major credit cards, including Visa, MasterCard, American Express and Discover. All credit card payments made through our store are secured. Payments made by Money orders, Cashier checks, or Bank Wire Transfer are also available by calling our office 1-800-542-3368 or 001 417 724 8558 between the office hours of 8:30am. – 6.00PM. Central Time, USA.
* All Prices are Subject to Change Without Prior Notice
Shipping Policy
All shipping times are subject to goods availability.
Orders must be received by 2:00pm Central time for FedEx overnight and 2nd day delivery Monday - Friday (excluding Holidays). Website orders may have a delay in time between the payment processing and Dent Magic Tools receiving the order. If an order needs shipped immediately please call to confirm that the order is received in time for sameday shipping on on-line orders or call the order in before 2:00pm.
Economy Ground and USPS orders will be shipped within 24 - 48 hours (excluding holidays and weekends) Economy Ground and USPS orders have an estimated ship time, but, may take 5-7 days for shipping.
All shipments are subject to credit card approval and availability.
Items which are not in stock will be back ordered and shipped as soon as they are restocked.
We will contact you directly if an item you have ordered is back ordered to arrange a shipment schedule.
Orders placed on weekends or on holidays will be processed in our warehouse for shipping on the next business day.
Due to circumstances beyond our control such as weather conditions, order volume, industrial strikes and credit card approval complications can delay the delivery of shipments.
There are no deliveries on USA national holidays or Sundays.
FedEx Economy Ground and Home Delivery
Delivery is within 4 to 7 days from the date of shipment.
FedEx Two-Day Delivery
Orders must be received by 2pm Central Time Monday - Friday (excluding holidays).
Please provide an address where the shipment can be received in person.
FedEx Overnight / Saturday
Orders must be received by 2pm Central Time Monday - Friday (excluding holidays).
Please provide an address where the shipment can be received in person.
Standard Overnight delivery will be by approximately 3 p.m. the next business day.
Priority Overnight delivery will be by approximately 10:30 a.m. the next business day.
Saturday delivery will be by approximately 11:00 a.m.
These shipping services are available for in-stock orders placed by 2 p.m.
Delivery times may vary for some shipment destinations, or during adverse weather conditions or other situations as suggested above. Certain delivery options may not be available in some areas. Sunday and holiday shipments/deliveries are not available at this present time.
USPS PO Boxes
We are sorry but we are unable to ship on a Two Day or Saturday / Overnight service to P.O.Boxes, Postal route address or APO/FPO address.
Bulky Items
Surcharges may apply to some shipments due to size, volume, or weight.
Tracking your shipment
You may track your shipment by visiting www.fedex.com or www.ups.com and entering your tracking number. If you need further assistance please call our office at 1 800 542 3368 or 001 417 542 3368.
International Delivery
Shipments outside the USA will be subject to duties and fees relevant to the country of delivery. We do not collect this fee – it will be due upon receipt of your goods and will vary for each country. To calculate the fees that will be due on your order please contact your local Customs and Excise office for your area in your country.
Sales Tax
Dent Magic Tools charges sales tax for Missouri residents, and orders shipped within the state of Missouri only.
Sales Tax - Institutional, Commercial & Nonprofit
Tax exempt customers can contact our Customer Service Department at 1-800-542 3368 to order. You must have a sales tax exemption certificate on file with us or we will be required to add applicable sales tax to your order.
Damaged or Lost Items
Please inspect your shipment immediately upon delivery. If you receive cartons that are visibly damaged, please note the damage on the carrier's freight bill or receipt, make sure you keep a copy for yourself. Keep the original carton, all packing materials and parts intact. Please contact our Customer Service Department at 1-800-542 3368 within 10 calendar days after receiving a damaged shipment, or as soon as you determine that a shipment is lost.
Shipping Fees are Not refundable.
Product Warranties
Try our Paintless Dent Repair Rod Tools for 90 days. If you are not 100% satisfied with any Dent Magic manufactured - Metal - PDR rods, (tools must be returned in like-new condition subject to 20% restocking fee, plus shipping both ways, Electrical devices subject to 30 % restocking fee, must have a rma number before returning, restocking fee may apply on other items) All other returns are subject to Dent Magic Tools discretion, items must have approval for return, and an RMA number. Dent Magic Tools Inc. provides a lifetime guarantee against breakage under normal usage on all our dent rod tools. Any PDR rod tools returned for any other reason must be returned within 90 days, subject to exclussions and restocking fee. Products which have been subject to misuse, neglect, or heating are excluded from any warranty by Dent Magic Tools. Warranty items are subject to shipping charges. Restocking fee may apply. Custom designed tools cannot be returned.
Some states do not allow exclusion of or limitations on implied warranties, such as warranties of merchantability or fitness for a particular purpose or the exclusion of incidental or consequential damages, so the above limitations or exclusions may not apply to you.
Customer Service
We will be pleased to help you with any questions that you may have, please call 1 800 542 3368 or 001 417 724 8558 between 8:30am and 6:00pm Central Time.
Web-site Disclaimer
All information provided on this web-site is subject to change without notice. Dent Magic Tools has made every effort to make this web-site helpful and accurate. However, due to the open nature of this web-site, and the potential for errors in the storage and transmission of digital information, Dent Magic Tools does not warrant the accuracy of information obtained from this web-site. All materials posted on this site are "as is" and without warranties express or implied. Dent Magic Tools disclaims all warranties including the implied warranty of merchantability and fitness for a particular purpose. Dent Magic Tools does not warrant that functions contained on this site will be uninterrupted or error-free, that defects will be corrected, or that this site or the servers are free of viruses or other harmful components. Dent Magic Tools does not warrant or represent the use of the materials on this site in terms of their correctness, accuracy, reliability, or otherwise.
Links To Third Party Sites
The Dent Magic Tools' web-site may contain links to other web-sites ("Linked Sites"). The Linked Sites are not under the control of Dent Magic Tools and Dent Magic Tools is not responsible for the contents of any Linked Site, including without limitation any link contained in a Linked Site, or any changes or updates to a Linked Site. Dent Magic Tools is not responsible for webcasting or any other form of transmission received from any Linked Site. Dent Magic Tools is providing these links to you only as a convenience, and the inclusion of any link does not imply endorsement by Dent Magic Tools of the site or any association with its operators.
Trademarks
This web-site contains many Dent Magic Tools and third-party trademarks and service marks. All marks are the property of their respective companies. All rights in the intellectual property contained in this web-site including copyright, trademarks, trade secret and patent rights are reserved. Access to this web-site does not constitute a right to copy or use any of the intellectual property of Dent Magic Tools or its suppliers. Statutory notice contained herein represents trademark status in the United States.