Special #2 60pc Original Master Set
Special Price
$2,299.99
Reg Price
$2,994.95
60 Piece Original Master Set
SAVE WITH OUR ORIGINAL MASTER SET
This set has been sold to 1000's of satisfied professionals.
Whether you are looking to grow your business or just
starting out this set is not only a favorite to order
but a great value!
CAN'T BEAT THIS!! A $3176.96 Value - all for ONLY $2299.99 You save $876.97
60 Piece Original Master Set, FREE Glue Puller Pro Package, FREE Accessory Kit, FREE Mini Lifter AND FREE PC LED 130 Work Light!!
60 Premium Tools
$2099.99
Set Discounted $375 From Individual Prices
A-36 Glue Puller Pro I
$299.00
A-62 Accessory Kit
$269.99
A-76 Mini Lifter
$124.99
PC LED 130
$199.99

Total Individually

$2801.96

SAVE OVER
$900 OFF
Purchasing Separately!
You pay only:
$2299.99
*Specials can not be combined with other specials or free shipping unless stated with coupon.*
Please Click on a Code Number Below to View Tool Details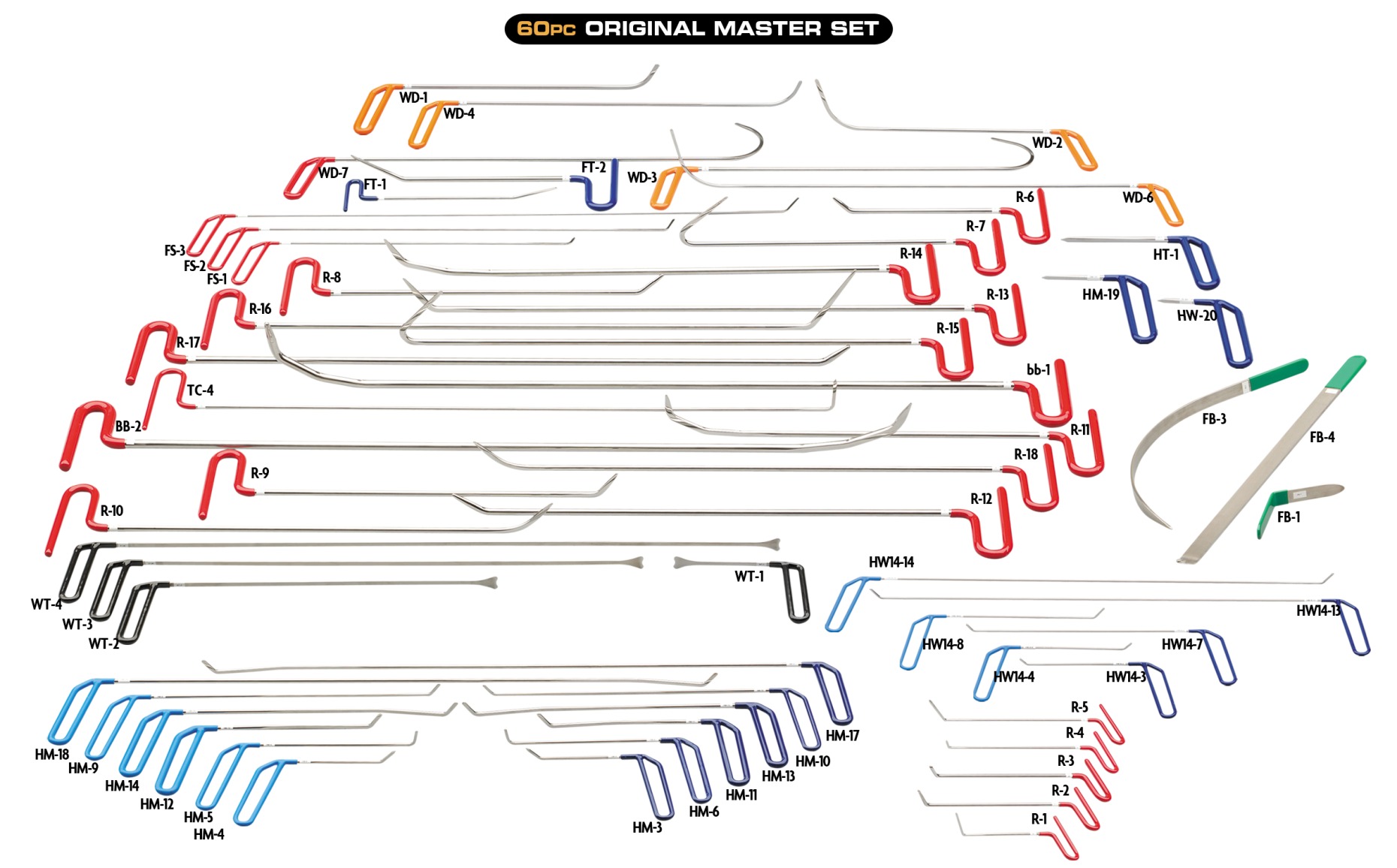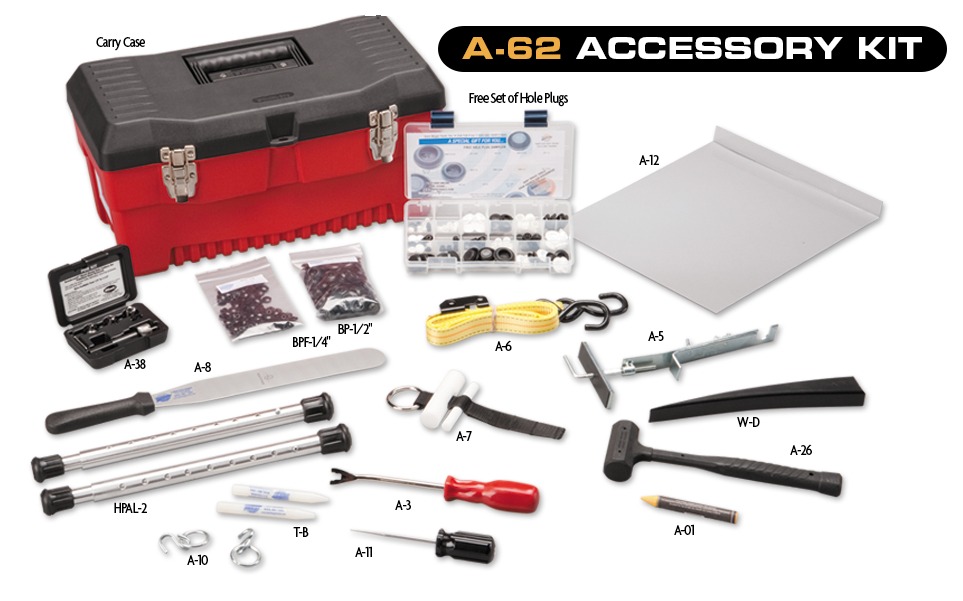 Our Accessory Kit Contains all the necessary items you need to get started in the PDR field.
Hpal-2 hood props and a-6 tie down to secure hood in place.
A-5 Door Jammer to secure door. Clip remover, hole-cutter, hammer, Tap downs, Roof lever, Glue Cutter, Window Wedge, Window Guard, and an assortment of hole plugs all in a high quality carrying case.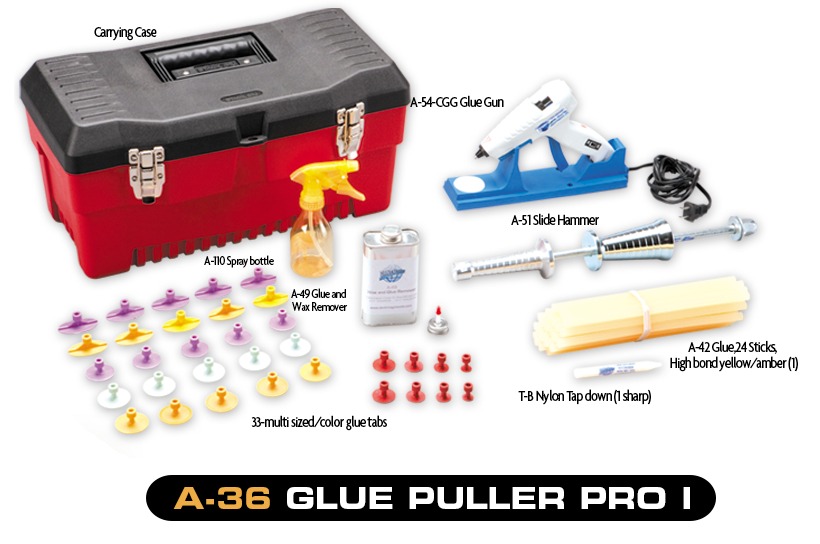 The A-36 Glue Puller Pro I contains 33 of the most common glue tabs that provide multiple pulls.
Enough glue for a minimum of 200 dents.
A Deluxe cordless glue gun makes working on rails and sail a snap - 110 volt.
Tap Down included when over pull occurs.
Slide Hammer is manufactured here in the USA to spec. and perfectly plated, a spring washer attached to the nut to remove hand shock.
8 ounces of surface prep and glue remover included with spray bottle.
Case with tray to hold slide hammer and tabs.
| | |
| --- | --- |
| The Aluminum mini lifter works great when you need to hold the panel secure to get the hard pull. | The PC LED 130 is our most popular light. |
| | |
The Ultimate Denttool Selection!
Don't Forget to Checkout our PDR Training Specials that can be added with this set.