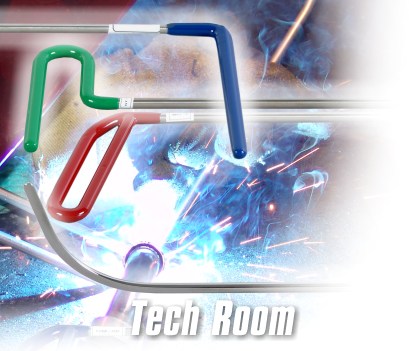 Fred Quackenbush - President
Dent Magic Tools, Inc.
The World of PDR
Through phone calls at the shop or during training sessions with prospective Paintless Dent Repair technicians, I'm asked a lot of questions about the PDR industry. I've been in the business long enough to know there are no simple answers for everyone. Techniques, tool usage, and of course dents themselves can vary considerably.
Here in the Tech Room we hope to share valuable tips and insights that are contributed by those of you in the field dealing with dents on a daily basis. Our Blog, which is essentially a response to frequently asked questions, can be a handy resource whether you're a veteran or just starting out. We appreciate any and all feedback about PDR.
If you've encountered an interesting situation in your shop where you don't seem to have the right tool to repair it properly, or have developed a style that requires a tool configuration different than the norm, we can engineer a custom tool to fit the need. Simply click Custom Tools to access a form that you can submit with your specifications. As always, please don't hesitate to contact us with any questions you may have.