The Highest Quality PDR Tools are Manufactured Right Here!
All of our Paintless Dent Removal Tools Have a LIFETIME WARRANTY.
We use only the finest materials. They are produced using an alloy combination which enables us to heat treat the tools to a spring steel result, thus ensuring their incredible strength. And, it's the reason we'll stand behind our product and provide you with a Lifetime Warranty on all tools with NO exceptions.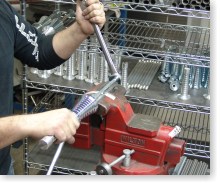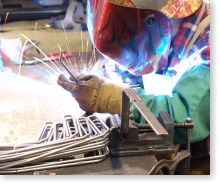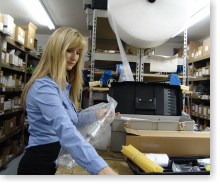 Our pdr tools are not chrome plated so they will NOT crack or peel as you use them. Instead, we take the time to polish all our tools to a fantastic chrome-like finish giving you the look and feel of quality that will last. No painted tools are produced at Dent Magic Tools. Because we invest in higher quality materials, our tools are never coated in paint to try and prevent or hide rust. As you continue to use a Dent Magic tool, you will see that they will stand the test of time and will continue to look great!
Custom Orders
We operate a dedicated PDR Tool manufacturing plant. Individual custom tools can be ready in one week. Larger quantities of custom tools also have very short lead times. Call us to discuss your needs.
Distributors and World-Wide Customers
Dent Magic has served customers throughout the world...and continues to do so! We can wholesale specialized tools and accessories. Contact us to discuss your needs.
Service
We value your business. As you grow, we grow. We never forget this truism. Service, Value and Quality are our signature.
QUALITY...
VARIETY...
PERFORMANCE...
GUARANTEED FOR LIFE!